Home
We are happy to announce that this year the Australasian Groundwater Conference (AGC) will be hosted together with the New Zealand Hydrological Society in Auckland. For more information please visit the conference website: www.agcnzhs2023conference.co.nz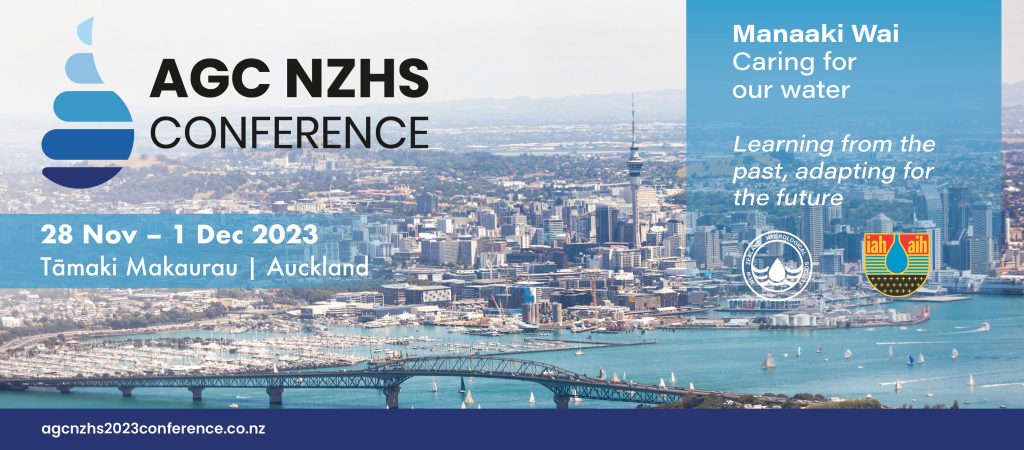 Tue, 28 Nov
Auckland University of Technology (AUT)
28 Nov – 1 Dec 2023
Welcome to IAH New Zealand
We are the New Zealand chapter of the International Association of Hydrogeologists.  We are a relatively new national group of the association, having formed in 2015. We welcome all people in New Zealand who have a passion and interest in the groundwater resources of New Zealand – and beyond.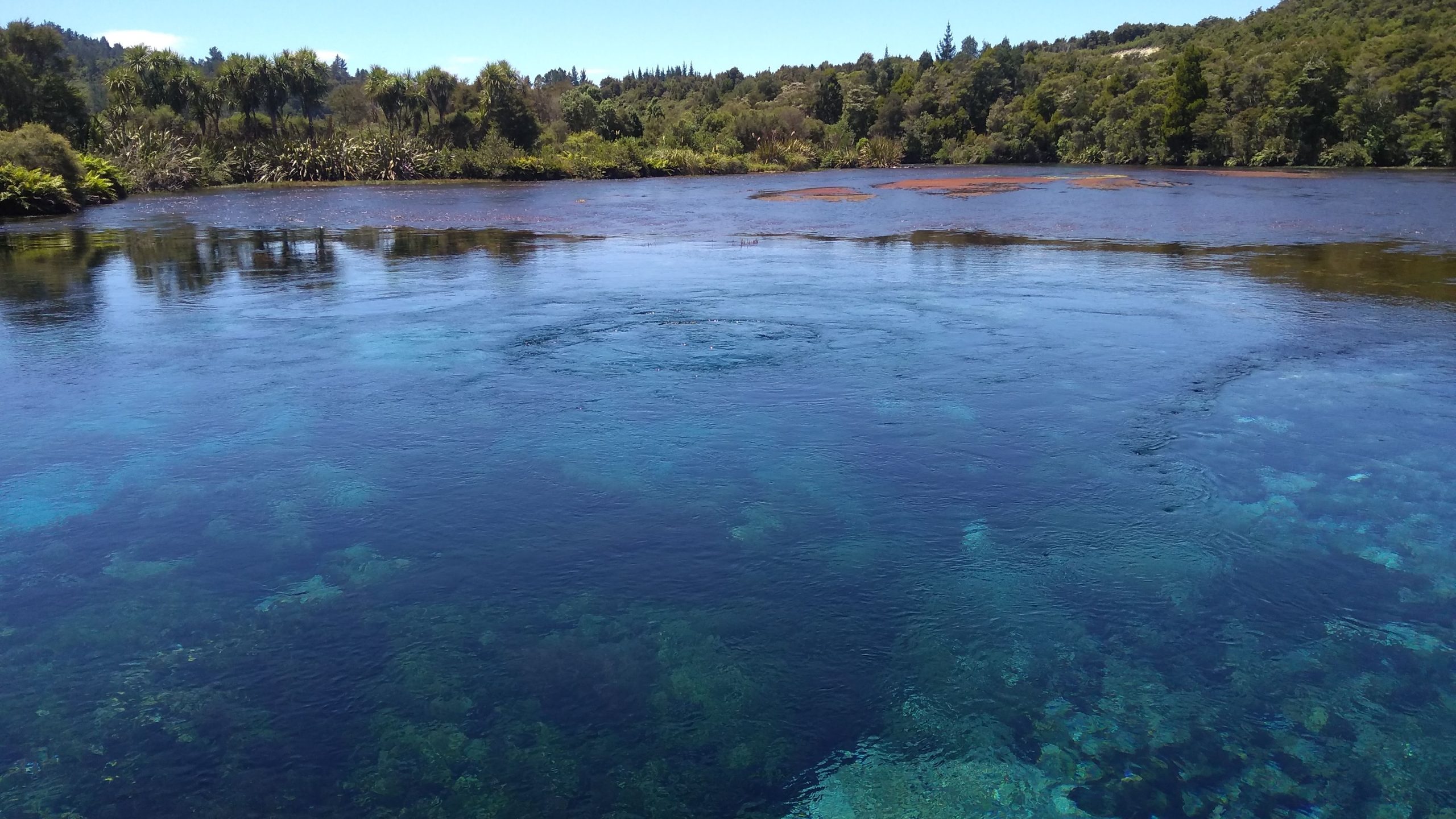 Photo: Te Waikoropupū Springs in Golden Bay, South Island of NZ. These are the largest freshwater springs in NZ. The clarity of the water is so good that it is possible to see the groundwater discharge. The spring has special spiritual significance to Māori and it is considered a taonga (treasure) and waahi tapu (a sacred place).
About IAH
The International Association of Hydrogeologists (IAH) is a scientific and educational charitable organisation for scientists, engineers, water managers and other professionals working in the fields of groundwater resource planning, management and protection. Founded in 1956, it has grown to a world-wide membership of more than 4000 individuals in 135 countries.
IAH's mission is to further the understanding, wise use and protection of groundwater resources throughout the world.
Aims
IAH aims to be a leading international society for the science and practice of hydrogeology and to be a globally recognised information source and facilitator for the transfer of groundwater knowledge. We endeavour to raise awareness of groundwater issues and work with national and international agencies to promote the use of groundwater to ensure ready access to safe drinking water. IAH also promotes the protection of aquifers against pollution, the improvement of aquifer storage and the management of groundwater resources to assure the sustainability of groundwater-dependent ecosystems.
Upcoming Events
The New Zealand National Chapter of the International Association of Hydrogeologists (IAH) would like to invite you to the upcoming Christchurch technical meeting scheduled for Wednesday 24 May 2023. GHD has kindly offered the venue and is providing the beverages for the event.
Our speaker will be Professor Grant Hose from Macquarie University, NSW. His presentation is entitled Assessing change in groundwater ecosystems….. and why it matters
This meeting is open to all professionals interested in the science and technology of hydrogeology and water resources and you do not need to be an IAH member to attend. Please feel free to forward this invitation to anyone who might be interested.
What: May 2023 Christchurch Technical Meeting – IAH New Zealand National Chapter.
When: 5:00 pm – 7:00 pm, Wednesday 24 May 2023. Presentation to start around 5:30 pm.
Where: GHD on Level 3 – 138 Victoria Street and online. Please register at the reception and they will guide you.