Future Events
The New Zealand National Chapter of the International Association of Hydrogeologists (IAH) hold technical meetings every quarter in Auckland and Christchurch. These meetings are open to all professionals interested in the science and technology of hydrogeology and water resources and you do not need to be an IAH member to attend.
Please feel free to bring your colleagues along with you to this evening. There is always an opportunity to network with IAH members and other professionals following the presentation over drinks. We look forward to seeing you at the next technical meeting.
If you have a research paper or project that will be of interest to the wider hydrogeology community.  Please contact a committee member in your area or contact Dora Avanidou via email to iahnewzealand@gmail.com  for further details.
Auckland Technical Meeting – 5 March 2019
Anthony Kirk and Zoë Pattinson from GHD will be presenting the next Auckland Technical meeting entitled:
"Groundwater and Nutrients – a tropical island experience"
This technical meeting will be held on Tuesday 5 March 2019 at the GHD Offices at 3, GHD Centre 27 Napier Street, Freemans Bay, Auckland
GHD has kindly offered the venue and is sponsoring the drinks for the event.  Please arrive at 5:30 for drinks and networking.  The presentation will start at around 6:00 pm until 7:30 pm.
Parking: please call GHD reception on 09 370 8000 to book a parking space.
If you plan to attend the meeting or have any questions please contact Breda Savoldelli, to let her know you are coming by replying to Breda.Savoldelli@beca.com
An brief description of the technical meeting is as follows:
Groundwater and Nutrients – a tropical island experience (Muri Lagoon, Rarotonga)
This popular tourist stop has in recent years seen extensive seaweed growth and degradation in water quality.  A broad range of potential causes have been suggested, including changes to lagoon hydrodynamics, historical agriculture, commercial development and on‐site wastewater disposal.
As part of the Mei Te Vai Ki Te Vai (MTVKTV) project, GHD was involved in a detailed catchment and lagoon environmental investigation to identify the primary causes for lagoon degradation.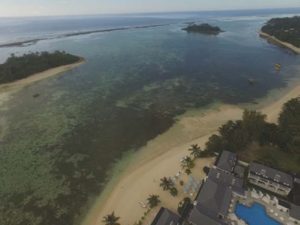 The 2019 Darcy Lecture Series in Groundwater Science
"Starting the problem and working backwards" presented by John Doherty, Ph.D.
Coming to Auckland on Thursday 14 March 2019.  See the Darcy Lecture page for further detail.
Christchurch Technical Meeting – next meeting in May 2019
Further detail will be posted in May.
Groundwater source protection: Lessons learnt and ways forward
IAH New Zealand is holding a technical workshop in May 2019 focusing on issues around groundwater source protection.  We will provide further information on the preliminary discussion topics, invite our guest speakers and invite any expressions of interest to sponsor a session soon.