Christchurch Technical Meetings
The next technical meeting in Christchurch will be on Thursday 13 August 2020. POSTPONED DUE TO COVID-19 (Up date to follow)
Our speaker will be David Scott from  Institute of Environmental Science and Research (ESR).
His presentation is entitled "Mission to Malawi – a Hydrogeological Safari" and his abstract is below.

The meeting will be held at Environment Canterbury (ECan) in the Council Chambers (200 Tuam Street), starting at 5:00 pm for networking with the presentation to start around 5:30 pm.  ESR has offered to provide the beverages for the event, and IAH thank ECan for kindly offering the venue for this technical meeting.
Please register at the ECan reception when you arrive and they will guide you to the meeting room. There is visitors parking available off St Asaph Street.
This meeting is open to all professionals interested in the science and technology of hydrogeology and water resources and you do not need to be an IAH member to attend. Please feel free to forward this invitation to anyone who might be interested.
Abstract:  Mission to Malawi – a Hydrogeological Safari
David Scott – Groundwater Hydrologist and reluctant African adventurer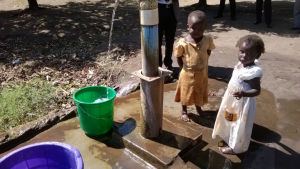 In 2015 I accepted an assignment from the European Investment Bank to review water resource development options for the city of Blantyre in Malawi.  The project was prompted by the Blantyre Water Board's interest in the use of groundwater to supply peri-urban settlements but also involved review of feasibility studies of large-scale surface water supply schemes.  This talk will provide a brief overview of Blantyre's water supply issues, explain how I became to be involved and present a summary of the outcomes – along with some personal reflections on an unexpected opportunity to visit Africa.
If you plan to attend the meeting, please contact Dora Avandiou. (Dora.Avanidou@ghd.com)
For those outside of Christchurch that want to tune in, you can connect using the following link: